On Running is an athletic shoe and performance sportswear company based in Switzerland – known globally for their unique footwear designs which offer particular cushion to feet before pushing off the ground and onto another step. We began working together in 2022 when the company's Canadian marketing team was looking to craft boutique popup venue experiences for key accounts to discover new products in advance of market release.
Our Event Studio was the perfect fit for their needs and we continue to work together seasonally – leveraging our venue as a turn-key popup solution that comes pre-furnished and lit with powerful audio-visual equipment and services.
Photos the popup venue / showroom solution
Are you looking for a popup venue?
StartWell has a number of options in downtown Toronto that can help you create all sorts of unique activations, with retail/street access, turn-key audio-visual equipment and furnishings.
Spatial needs for the actual popup – for merchandise and racking
Merchandise, along with racking systems, needed to be shipped to and picked up from the venue – our street access with parking on site and multiple loading entrances expedited this part of the production. Plus, our main presentation space offers 16 foot ceilings with in-ceiling lighting and projection equipment plus load bearing truss for extra rigging. The walls of the space are curved/corner-less and offer potential for simultaneous media shoots.
Our Event Studio provides the perfect square footage, load in/out workflow and configuration to allow for easy communication between vendors and quick setup and tear-down timelines. Plus, there's plenty of atmosphere when the full setup is complete – giving account holders a compelling environment to experience new products in.
Creating workspace in and next to the showroom popup
Along with just displaying merchandise, the marketing team wanted to use the space to work from when on site – hosting meetings with account holders in person and remotely when needed.
We setup a video conferencing workspace in the middle of the showroom – remote guests could easily be dialled in using provided hardware that offered a 180 degree perspective of the showroom floor and guests seated around the provided conference table.
How we layout the building as a popup venue
Our Event Studio is perfect for hybridised space usage – with two main spaces: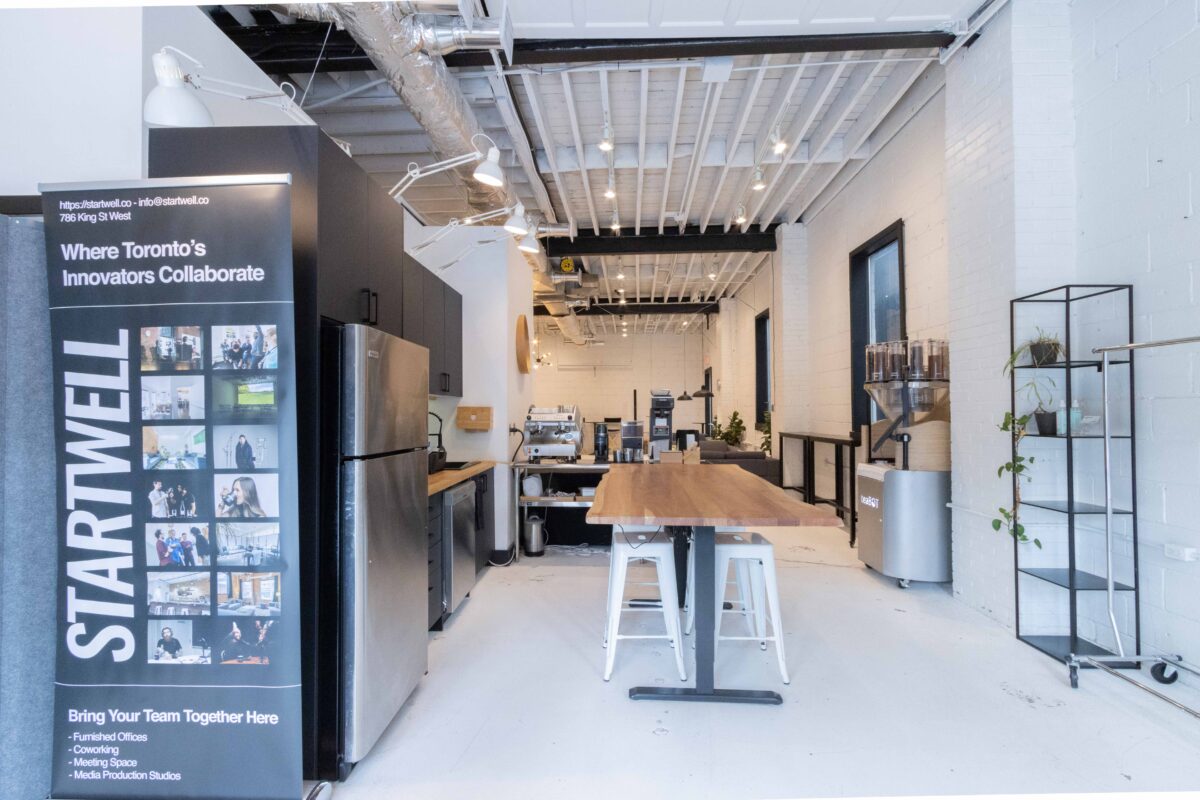 Entrance cafe and lounge – An entrance area with espresso bar served to welcome guests before talking them past a private workspace (flex-partitioned) to the presentation area. The private workspace allows the On Running team to spread out, take calls and focus on work in between meeting sessions.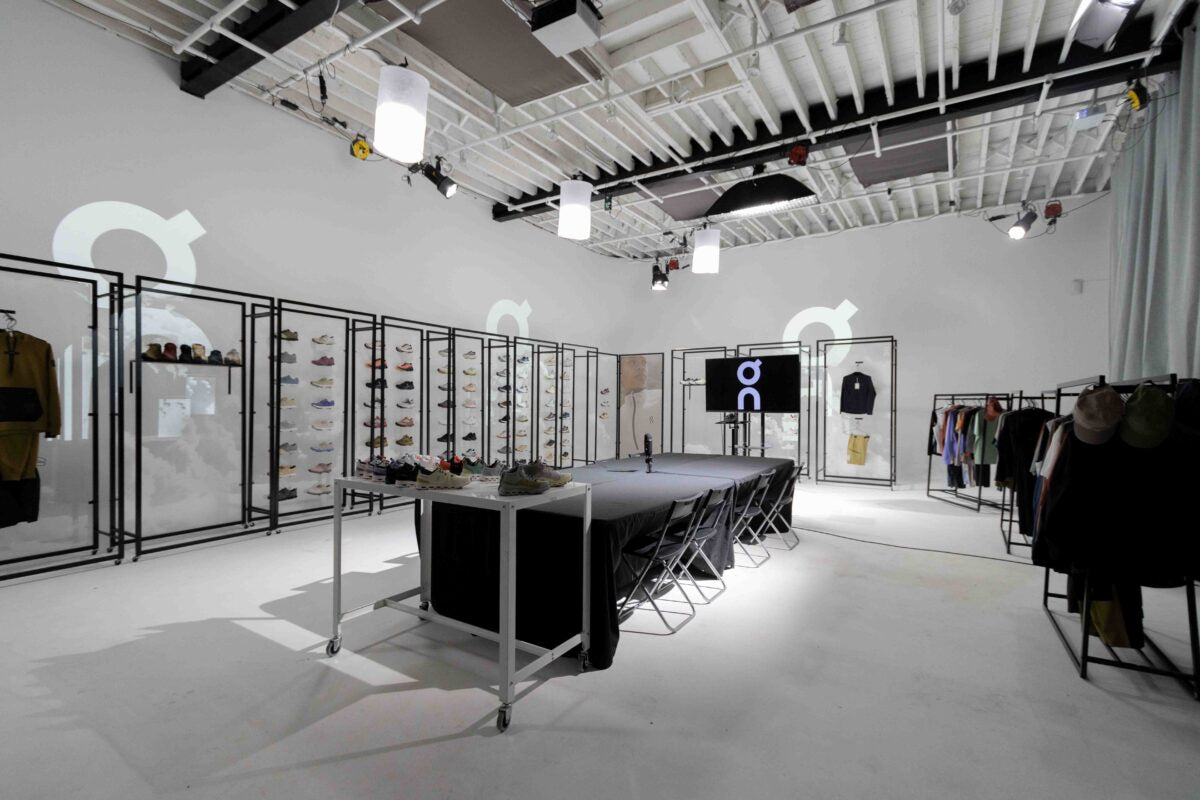 Presentation studio – The main presentation area features massive curved/cornerless walls and large floor-to-ceiling curtains for sound dampening. This 2,000 square foot space has a load-bearing ceiling truss for rigged lighting equipment – allowing the StartWell media production team to illuminate the space for instant atmosphere. Plus, our ceiling mounted projectors provide instant branding – with the On Running logo projected on all walls through the racking system.
This area of the building has its own set of double doors for easy load in/out from our on-site parking – so setting up the racking systems and merchandise was easy.