Just over two years ago StartWell was founded in downtown Toronto as a flexible office solution for early stage ventures. Since then, our mission has been refined to enable Torontonian entrepreneurs and their teams to experience happier work days. A methodology for assessing happiness at work has been developed and we have defined our physical places for happiness to include spaces for work, meetings and events.
Early Growth: Expansion into Event Space
Within 3 months of opening a 12,000 sqft building on King Street West we took a leap of faith and leased two floors of the building next door. Though perhaps counter-intuitive to North American 'startup logic' (i.e. focus on the same product and growth over profit), instead of converting the new space into more offices we took a step back and asked ourselves and community, what additional space would enable happiness for StartWell members? The answer came in building out additional lounge and meeting space on the lower floor and a conversion of a former nightclub on the second floor into an intimate new event space for over 200 people.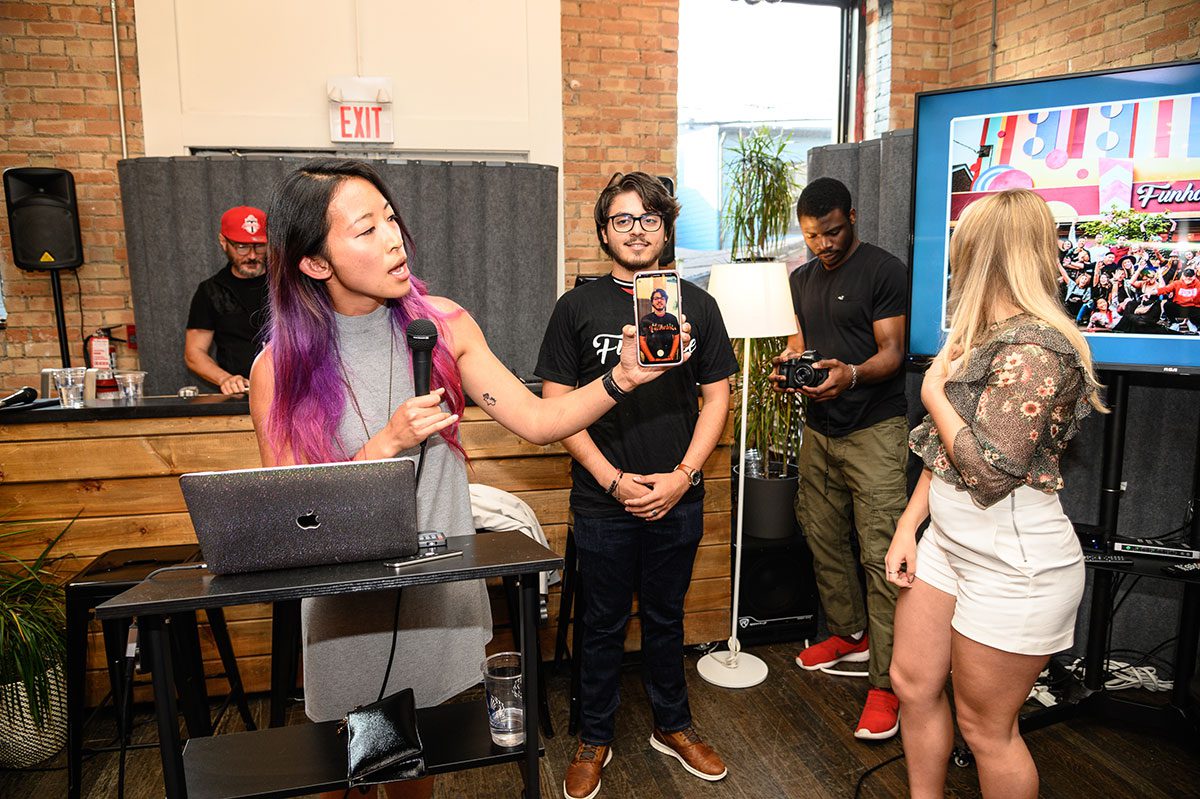 Since our inception, StartWell has stood for more than just creating workspace for multiple companies at one location. We have always seen ourselves, approach and community as set apart from Private Equity and Venture Capital backed companies who want to own the largest segment of the 'coworking market.' Instead, our little owner-operated Canadian company has always wanted to see our people succeed at business – creating honest places enabling authentic ventures to excel through space planning and programming techniques that offer opportunities for new experiences that can spark inspiration and collaboration.
Combining meeting and event space to enable member success
This commitment to enabling local entrepreneurship has not only driven our approach to creating peer based mentorship groups and programming a unique speaker series, but also a unique approach to facilitating growth of our member companies. Whilst many operators of coworking companies globally aim to moonshot-ROI for investors with multi-locational homogeneity of customer experience, we have decided to plant our feet firmly in our neighbourhood and invest in creating programming that gives members extra value through animated meeting and event space.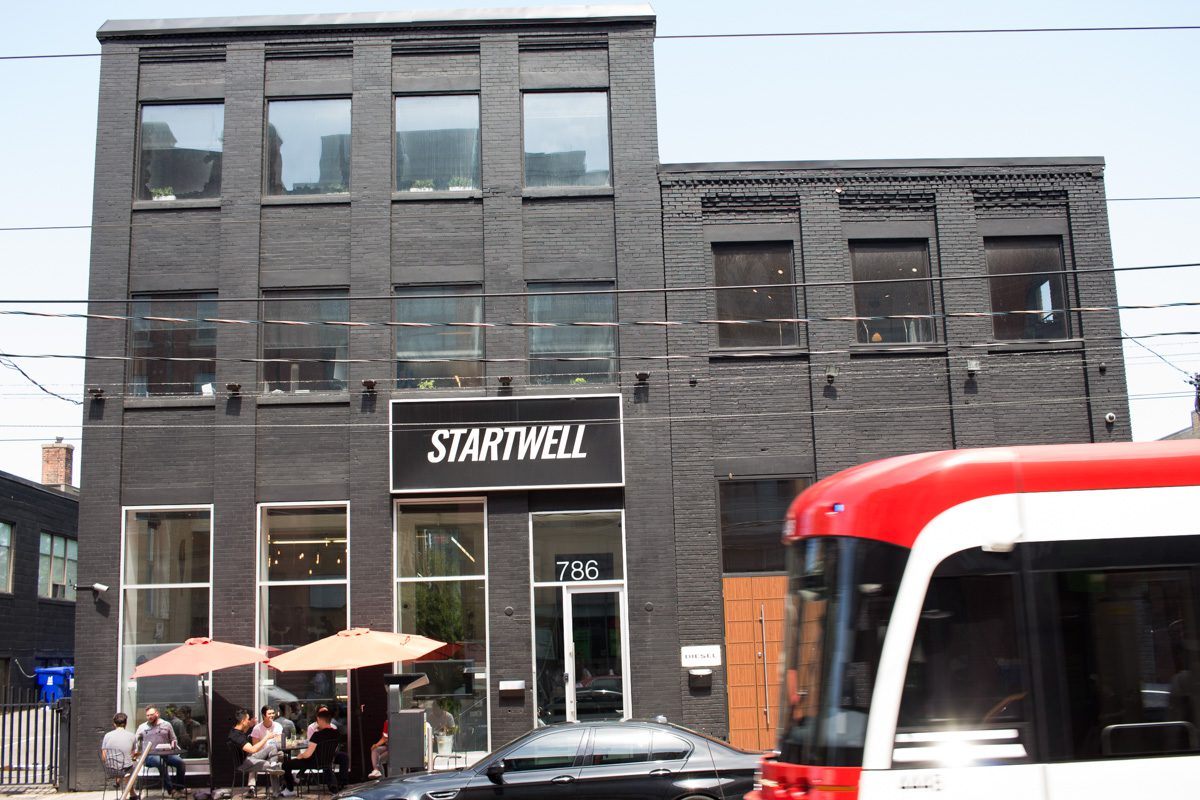 A neighbourhood approach to growing our entrepreneurial community
Committing to Downtown Toronto's 150+ year old King West community has meant shuttering our first retail location on St Clair West at the end of 2018 and creating our own neighbourhood-based Campus Model. Now a combined 17,000 sqft between two buildings, our location on King Street West serves as a hub for teams to work, meet and entertain daily, and we have decided to open additional locations within walking distance. The vision here is to offer private offices as standalone buildings with their own street entrances just steps away from our hub, all furnished and serviced by StartWell – giving member companies privacy and a unique working environment plus all the amazing amenities and experiences our hub offers.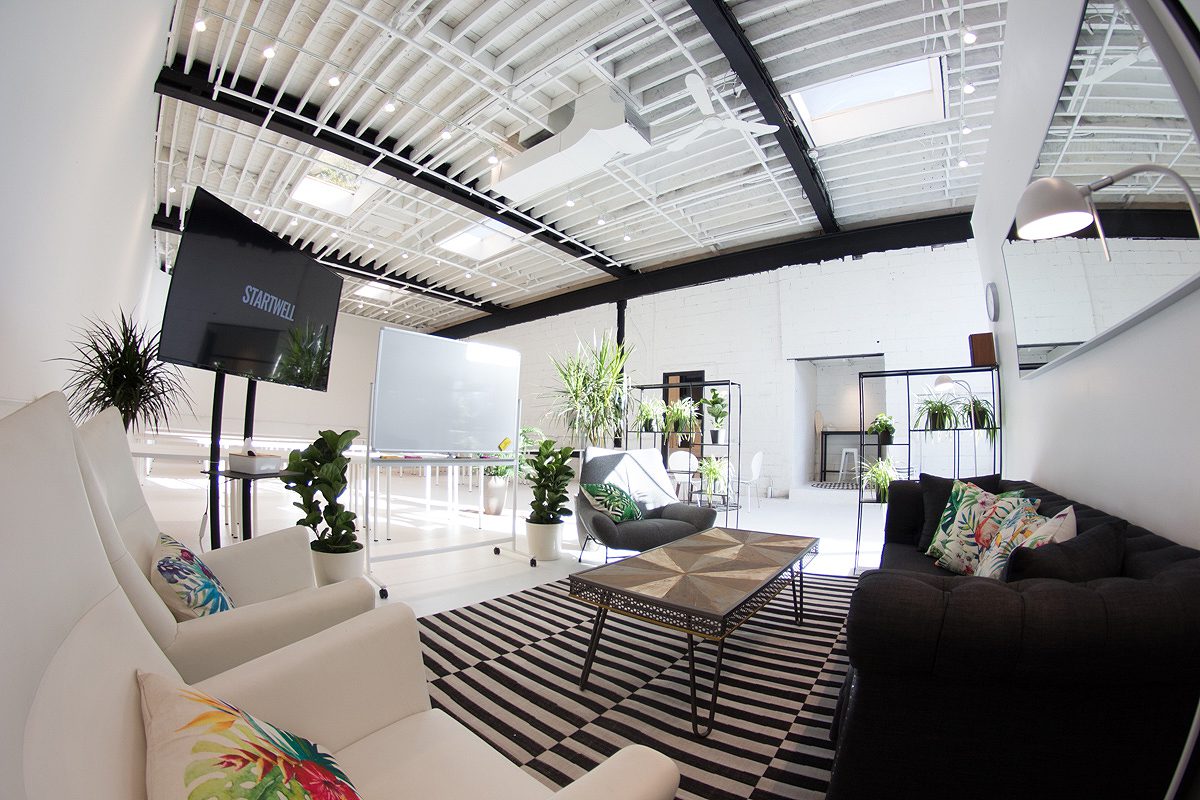 Our Campus Model allows for rapid scaling for member companies' headcount – and our first test of it started in January 2019 when the recently IPO'd cannabinoid company Cronos Group came to us with an immediate need for scalable offices. A complete renovation of our 4th floor on King Street to create a 3,000 sqft penthouse suite within the hub gave them enough seats to grow staff plus utilize our Club floors (encompassing lounges, meeting rooms, call booths, hot desks and our event space) for additional flexibility, and in the latter half of the year we've seen over 100 Cronos staff, consultants and guests happily work together from StartWell every week.
The campus expands: our first offsite furnished & serviced office building is now available
Our experience supporting teams to grow headcount at StartWell by 2x, 5x and 10x in a year has only strengthened our commitment to expand our Neighbourhood in King West and we've just completed a transformation of 230 Niagara Street. This project entailed completely gutting this standalone building to reveal unique charm, like exposed stonework and the original 1950s front garage door – it used to be an auto mechanic's garage. We've also worked to create an inspiring atmosphere, with a neutral colour palette that allows work-focus and calm using natural wood textures plus the preservation of 16ft soaring ceiling height accented with 6 skylights (imagine, looking above your desk to see birds soaring overhead.) Incorporating familiar interfaces for digital natives, members can simply swipe into our buildings with 24hr access through our mobile apps which also allow instant meeting room bookings and live chat with our services team. Plus, we've partnered with local startup teaBot to provide bespoke selections of loose leaf teas brewed on-demand by robots controlled with a tablet.
In addition to creating a tech-enabled, amenity rich and aesthetically compelling place to work, our aim with the Campus Model is to preserve Toronto's historic entrepreneurialism through architecture and inspire current local innovators to make their mark on society through impactful work. How nice would it be for a future Torontonian entrepreneur to walk by a StartWell location and remark, "that's where BEworks, Medstack, ePic Blockchain, Cronos" (or any of our alumni) used to be.
If you would like to learn more about our models, work with us or partner to create a compelling environment for your team to be happier at work please reach out to our CEO directly – qasim@startwell.co