Re: COVID –
Our coworking campus is open for business
and excited to welcome you!
StartWell Coworking – Where Toronto's Innovators Collaborate
Experience the best place to bring people together in downtown Toronto – for offices, meetings and media shoots.
Our King Street West campus brings together coworking space, board rooms, bookable lounges and professional studios for shooting photography, film and crystal-clear podcasts.
You can book space at StartWell without being a coworking member and everyone on campus enjoys the same great amenities – from complimentary cafe drinks to boutique hotel style services.
Bookable lounge space, board/conference rooms, offsite venues and large event spaces – all at a single location. With dedicated street access & great transit connections. Bookings can be made hourly, daily, weekly & monthly.
Coworking space membership is just $350/month per person with group discounts & private offices available. Spend your days coworking with us and enjoy the benefits of belonging to StartWell's coworking community.
Office space at StartWell is affordable, comfortable and come pre-loaded with everything you need: we have flexible office solutions and full floors available with ergonomic furnishings, heating/cooling, WiFi/ethernet, sanitization/cleaning plus tropical plants and branding options.
Studio Space on Campus at StartWell
Our professional media production studios on campus offer amazing flexibility to creatives and the brands they produce for and we can accomodate almost any type of production – from photography shoots to commercial motion capture to audio-visual podcasts.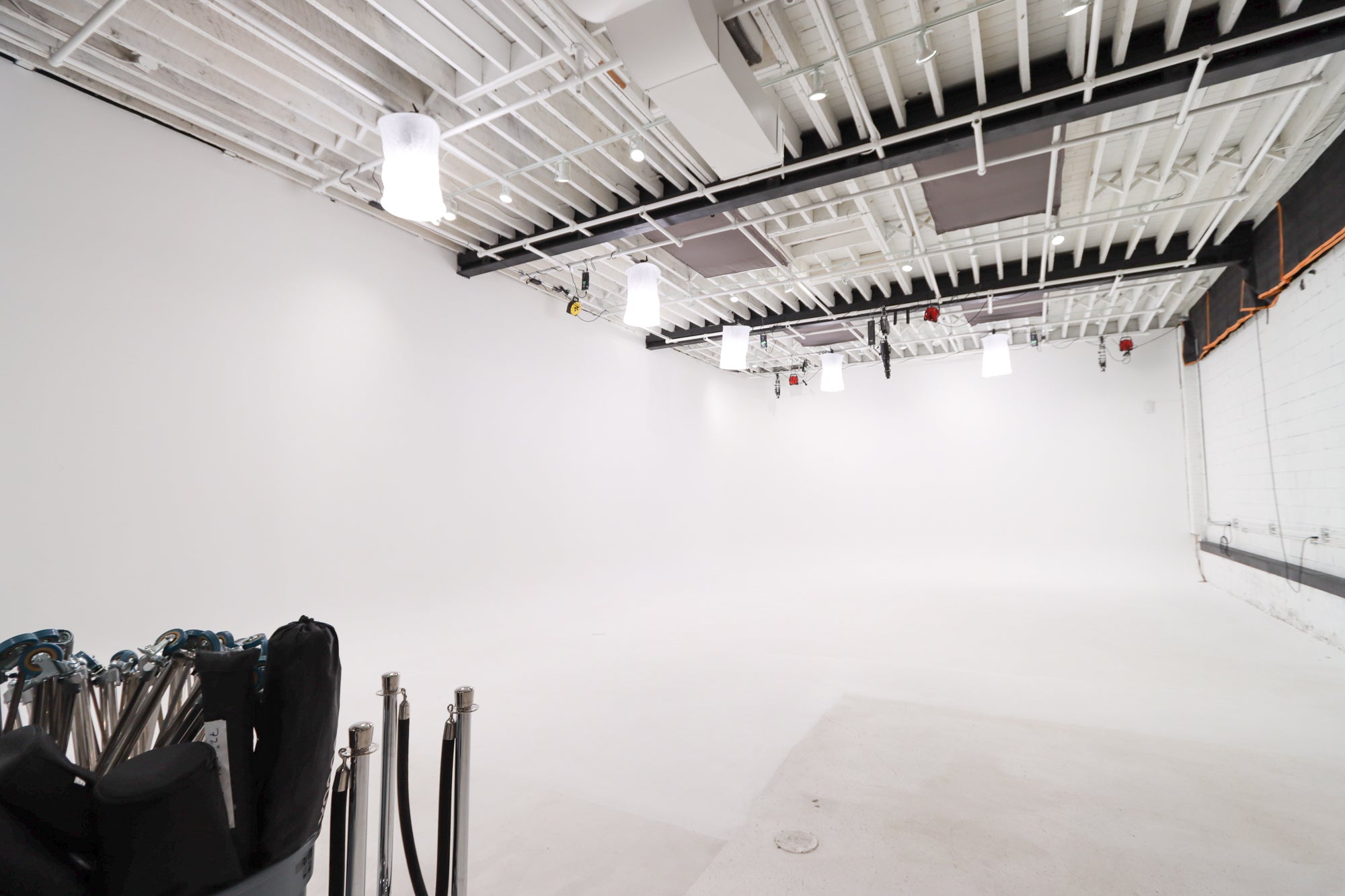 Learn MoreA detached facility with massive white cyclorama: A dedicated facility for producing amazing still or motion content.Rent the whole building – 3,500sqft of production space with parking, featuring a lounge/kitchen area with espresso bar, HMUA space with racks + steamer + makeup mirrors and directors chairs, and a massive white cyc with cove and 16 foot ceilings (rental comes with stands and basic pre-lighting package.)
Learn MoreAccelerate production workflows to save headaches, time and money – and actually make producing content fun!The studio features a custom package of equipment – all installed, tested and ready to produce with. This includes: lighting, sound, video capture and live switching/streaming.
Our team handles production so you have no wasted time producing, setting up and tearing down equipment.
Explore news and perspectives from StartWell's downtown Toronto campus through short films, podcast episodes and feature articles.
Recent highlights:

Some background info: StartWell is a unique coworking campus in downtown Toronto which comprises 20,000 square feet spread between 3 buildings merging lounges, meeting rooms, common work spaces, cafes, bars and professional media production studios.
StartWell coworking members share easy-to-use software and hardware systems, enjoy complimentary hospitality services and unlimited access to differentiated physical spaces. In well-designed combination these things transform conventional expectations of an office environment and enable a new humanisation of the workplace that unlocks opportunity and greater potential for success through tranquility and a common sense of optimism.
Because of our work, thousands of people have experienced happier work days on campus and hundreds of their companies have grown and thrived through space, services and access to their peers.