Studio Spaces on Campus at StartWell
Our professional media production studios on campus offer amazing flexibility to creatives and the brands they produce for and we can accomodate almost any type of production – from photography shoots to commercial motion capture to audio-visual podcasts.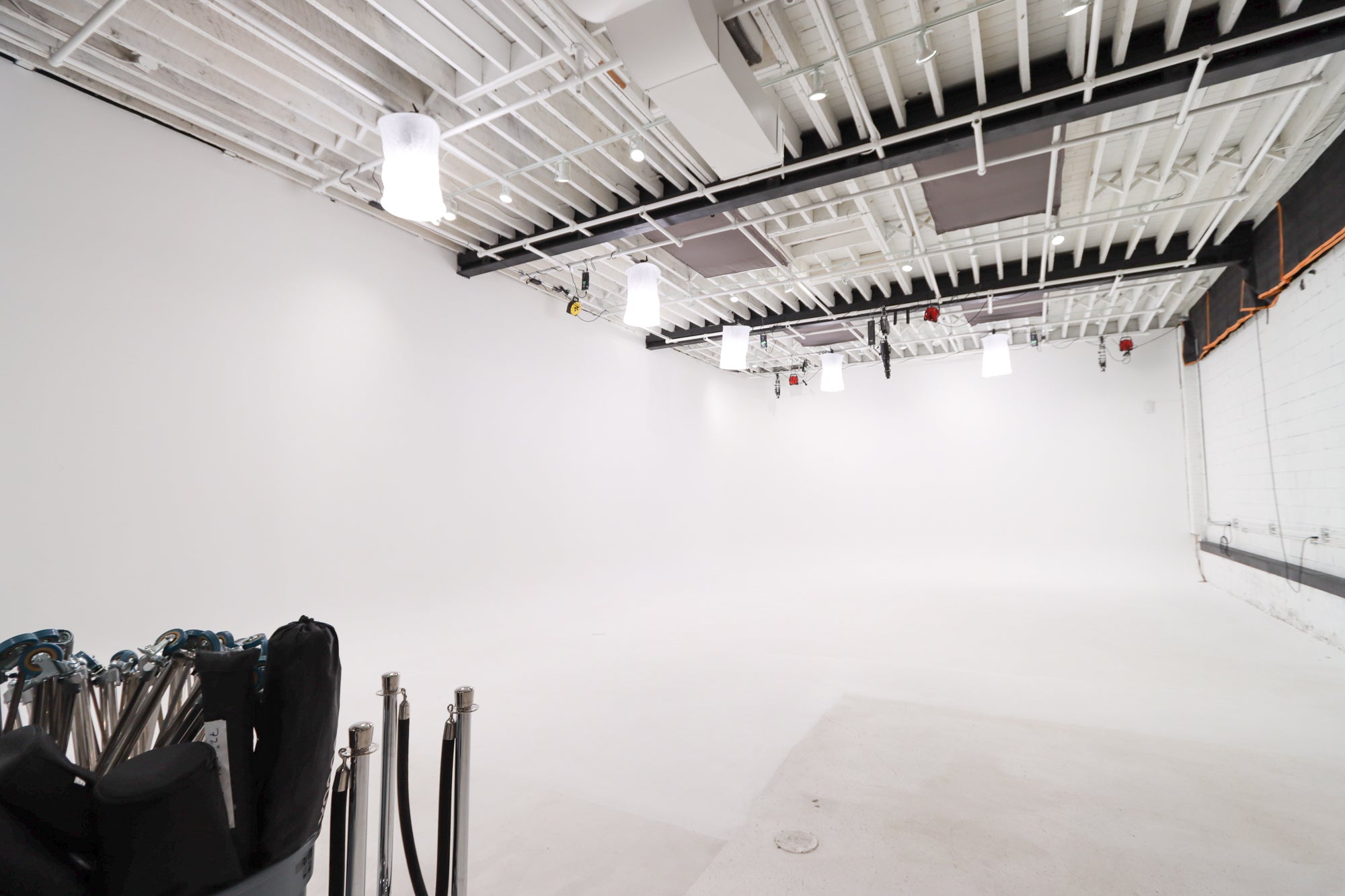 Learn More
A detached facility with massive white cyclorama: A dedicated facility for producing amazing still or motion content.
Rent the whole building – 3,500sqft of production space with parking, featuring a lounge/kitchen area with espresso bar, HMUA space with racks + steamer + makeup mirrors and directors chairs, and a massive white cyc with cove and 16 foot ceilings (rental comes with stands and basic pre-lighting package.)
Learn More
Accelerate production workflows to save headaches, time and money – and actually make producing content fun!
The studio features a custom package of equipment – all installed, tested and ready to produce with. This includes: lighting, sound, video capture and live switching/streaming.
Our team handles production so you have no wasted time producing, setting up and tearing down equipment.
Production Services
Our in-house agency creates communications on campus for commercial clients
StartWell offers the ideal production partner for podcasts, commercial photography, live-streamed meetings/events plus filmed presentations conversations.
Leveraging the wealth of studios, meeting and event space at StartWell we provide a uniquely agile approach that delivers world-class fast and affordably. To discuss your project, please get in touch!
Frequently Asked Questions